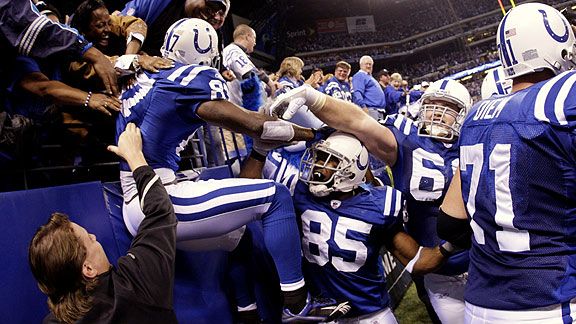 Check this article out from WithLeather.com about Indianapolis Colts' kick returner T.J. Rushing. It's a good read.
Also, Reggie Wayne's ex-girlfriend is doing credit card fraud on number 87. You can read more on this from WTHR.com, as they are on the case with this whole thing. I hope this doesn't get too serious, but I think all of it will get handled well. Let's hope.
So that is around the Colts lately. Just those two links I'd like to share.