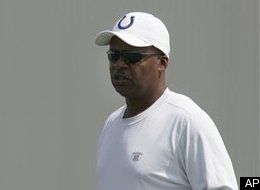 Seems like these two are always locking up on the last game of the preseason, yet here they are again. This will be the final tuneup before the regular season begins in earnest one week from Thursday as the Indianapolis Colts visit the Cincinnati Bengals.
I think it is a very safe assumption – and in concurrence by team head coach Jim Caldwell – that the first-team offense and defense will not see much playing time on Thursday. The game will definitely allow the team to work out the kinks from their loss to the Detroit Lions last week and to provide a final evaluation of the team's younger players and reserves before making the final cuts.
"We feel pretty good about where (the offense is) right now. Obviously, you want to be perfect. You want every drive that you take the field to culminate with a touchdown. That has not happened this preseason, but we've been pretty efficient."
Performance-wise, starting quarterback Peyton Manning is his usual self (23-for-31 for 296 yards with three TD's and no interceptions). And despite the final score last week, the team looked as sharp as they have all preseason, which should bode well as they go into Cincinnati with the vast majority of players who will make the squad already determined.
But if anything, the defensive line will bear watching Thursday as in my humble opinion, this is where the Colts' Achilles heel has been, especially at nose tackle. so while the game is important, September 5 is even more so as that is the day that all NFL teams have to pare their roster to 53.